Eh hello hai :)
ASSALAMUALAIKUM W.B.T
*tak jawab dosa, kalau jawab sayang*
TIMES SQUARE. eh eh bukan TIMES SQUARE kat NEW YORK tu. I over the KL je uolls haha.
Then, cite die apehal TIMES SQUARE IS CRYING. *cite die memang tipu* i means theme park dekat TIMES SQUARE memang boleh buat gua bikin hotstuff bhaiii. eh tak tak -..- i means make me crying sebab die punye entertainment kat sane memang best betol lahh sampai bole muntah and muke pale gile. tak caye?
sat nou ceq tunjuk bukti sama lu :O
AMACAM? BERANI BRO :d I DAH THROUGH THE HARDEST TIME DEKAT SANE.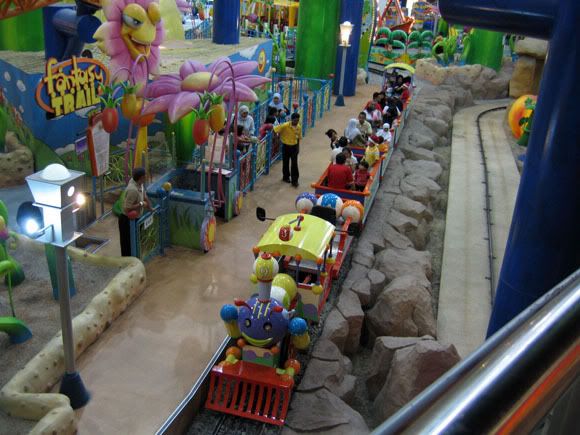 OKAY INI MEMANG THRILL GILE BOLEH JOGET OPPA GAGNAM STYLE DALAM TU LOL -.-
OKAY INI GILE. SERIOUSLY I TOLD YOU. ITS GOES AROUND 360 degree UOLLS.
I HAVE TO ADMIT YANG
I NANGES HUWAA PATHETIC SIAA
YANG NI KALAU RASE DIRI TU CUKUP
DNA
AND
RNA
*okay tipu*
BOLEH DENGAN SEGALA HORMAT DIPERSILAKAN NAIK. UNBELIEVABLE? HEKELEH KAU CUBE AH TENGOK MUKE CUAK DALAM GAMBAR TU :o LOL!

Okay i think i cannot go through this time because internet punye line macam *tujuk ajar ku siput sedut slufffftttt*. i will story mory more about my hardest time in this thrill theme park ever bebeh.
oh yeah. by the way i tak naik pon roller coaster because KAU GILE AKU NAIK SPACE ATTACK PON NANGES LAGI NAIK ROLLER COASTER.
Okay see yeah in the next entry.
ASSALAMUALAIKUM kum ape kumpang pang hahhhh whatsoever -.-
okay tatai lepchiuhhh bebeh <3